Chesterfield Backflow Testing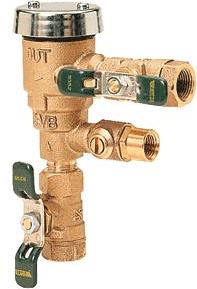 We perform backflow testing and repairs in Chesterfield, Henrico, Hanover, Goochland counties and the cities of Richmond and Colonial Heights.
Chesterfield Backflow Testing Requirements
Chesterfield backflow testing requirements follow EPA guidelines that require annual testing of all backflow devices.
For more backflow information go to :   Chesterfield County utilities
How Can we Help?
Capital Testing performs backflow testing and repair.  We test , repair and install all makes and models of  devices.
Most all backflow devices can be repaired so let our experts repair your valve therefore saving you replacement costs.
Also Capital testing repairs/replaces the PVC piping associated with backflow devices and install unions that will enable you to remove your valve for the winter.
We turn in all completed testing paperwork to Chesterfield County or the appropriate utilities for you.
A Certified Backflow Prevention Device Worker will test your device.
Our testers are all certified backflow prevention device workers by the DPOR.
WE HAVE OVER TWENTY YEARS OF EXPERIENCE TESTING, REPAIRING AND INSTALLING ALL TYPES OF BACKFLOW DEVICES.
VETERAN OWNED AND OPERATED,   LICENSED AND INSURED